Wright Township

Volunteer

Fire Department


Luzerne County



Station 189
ISO CLASS 3 / 3Y (8B)
To learn more about ISO classifications and what it means to you and the community - click here
click on the above link to explore
The mission of the Wright Township Fire Department is to provide the citizens of Wright Township, Rice Township and any community we may assist with the highest degree of service within our capacity in order to preserve and protect life and property from the devastation of fire and other life threatening emergencies in the most efficient manor

possible without compromising professionalism or safety.
The department closed the incident year 2022 with a total of 416 Emergency Incidents documented. All of these emergencies are Fire/Rescue related and do not include EMS.
In the last week of October 2021, our department and Dorrance Township Fire and Ambulance began partnering to provide our residence and anyone who may need assistance with EMS. We are very encouraged by the first year of this partnership and it is working as anticipated, by, in almost every instance, providing quicker response and care. The current ALS system will be utilized when necessary and the quality of care will never be compromised at any time. Thank you for allowing us to provide this care to your community in times when it is much needed.
ALARMING TIMES and EMERGENCY SERVICE
In the past few years, our agency and surrounding agencies have continued to rely on each other to assist in mitigating emergency incidents. This is driven by the lack of volunteers in the entire community of Mountain Top and the surrounding areas. This has been ongoing since the mid 90's and has become increasingly alarming since about 2010. This is not expected to slow down anytime soon, in fact, we have witnessed an almost 200% reduction in turnout of emergency personnel in our community. With less and less people expected to do more and more, the numbers continue to dwindle to a severely alarming low. Ever year our department and our surrounding departments continue to increase in volume and assistance to our community. For example, in 2010, we were responding to an average of 300 incidents annually (an increase of about 100 incidents over a 10 year span). In 2021 we responded to over 400 incidents and has become the new average. This number will continue to grow as our community changes and grows.
---
Our department covers the approximately 14 square miles of Wright Township and the approximately 13 square miles of Rice Township. We are also on automatic dispatch for many of our surrounding towns, as they are for us. All departments must rely on mutual aid to assist on incidents for many reasons.
The Volunteer Fire Service is dwindling across the entire country. Many reasons are noted for this (economy, time, family, jobs, required training, etc..). The same reasons echo across the country and are alarming. Ex PA Fire Commissioner Ed Mann was very vocal on these points in our state. In our area, we are a little more fortunate to have dedicated volunteers but all departments are still having the same issues. Members have more to do than years passed and less time to dedicate to the fire department and the community.
We are always looking for members, and so is the local department in your area. In most departments, you do not have to be a firefighter. Our department has many different membership classifications and many ways for you to help out the community. We will provide opportunity and training once you have become a member to help you grow as an individual and as part of our team.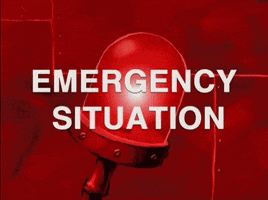 VOLUNTEERS NEEDED !!
We are constantly looking for new members. Remember, you don't have to be a firefighter to be a member and you do not have to live inside of Wright Township. There are many ways you can assist the department. Volunteer numbers have been and are continuing to decline at an alarming pace. From over 300,000 to less than 50,000 volunteer firefighters in PA alone..... your community, your neighbors need YOUR help !! From age 14 and up, we offer something for everyone.
Stop in any Monday evening between 5:30 PM and 9:30 PM and see how you can volunteer
or Click HERE to start the application process
Our department is made up of many members in different capacities,
All of which are 100% VOLUNTEER !!!